IN CASE THE BLACK EGG BREAKS THE SUM OF US WILL FLICKER
16mm, colour, 15 min
Digital sound collage including the film performance live sound recording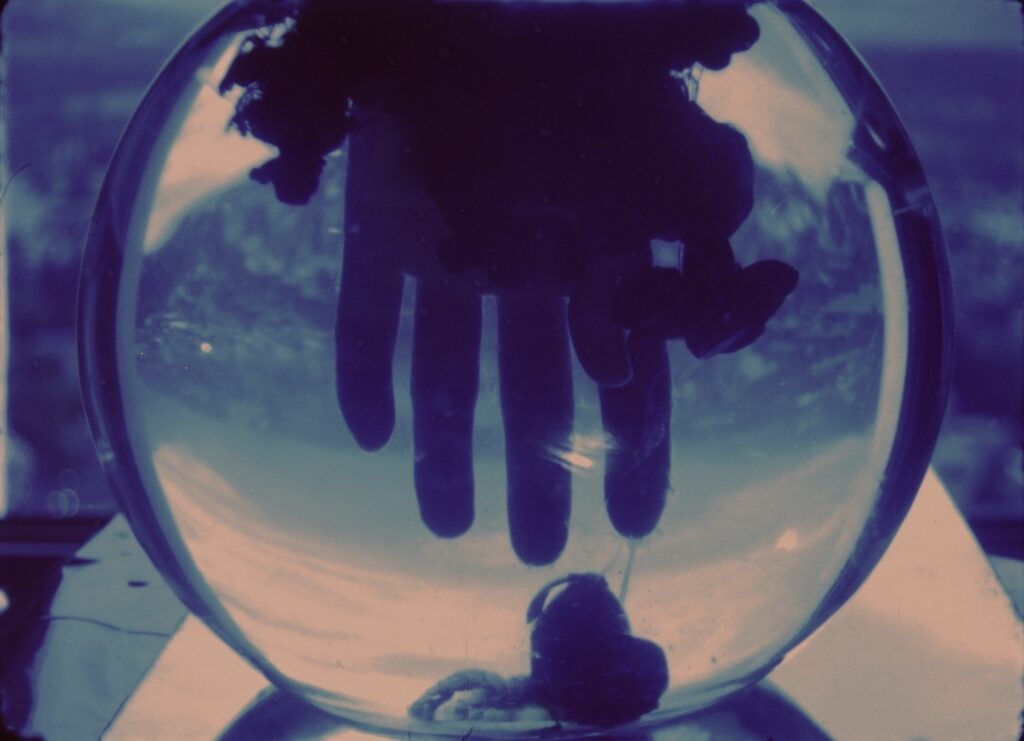 On Monday (May 9th, 2022) the film "IN CASE THE BLACK EGG BREAKS THE SUM OF US WILL FLICKER" will be shown in the labs programm at Oberhausen Film Festival.
Different characters appear and claim their space. They explore possibilities and encounter the alien. Whether they succeed and which reality they inhabit is up to the viewer.
The 16mm film was written, directed, processed and edited by:
Sarah Esma Alijagic, Jamie Allan, Nina Cavalcanti, Pia Clodi, Melissa Dullius, Ivana Durkáčová, Aylin Gökmen, Gustavo Jahn, Leone Maria Kervischer, Julia Lübbecke, Andreí Nacu, Zoe Radford, Marina Rebhandl, Viktoria Schmid, Julia Sharpe, Michel Strümpf and Tabea Roxane Wappler,
participants of the film course Film as a Sensitive Body, at the International Summer Academy Salzburg in 2017, instructed by Distruktur with the assistance of Viktoria Schmid.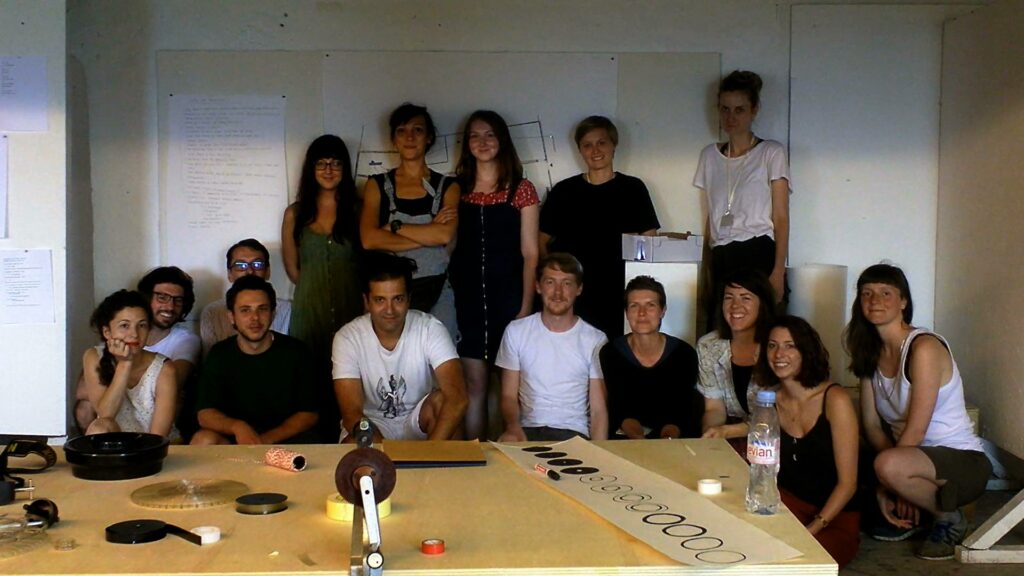 It shows on the 9th of May in the matinée of Labs, last film of a program starting 9:45 AM.
https://www.kurzfilmtage.de/en/film/in-case-the-black-egg-breaks-the-sum-of-us-will-flicker-156138/
Scheduled
Screening
oberhausen
Map