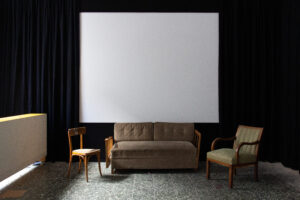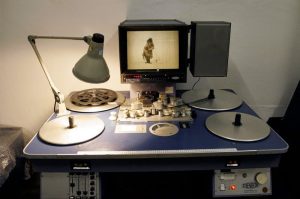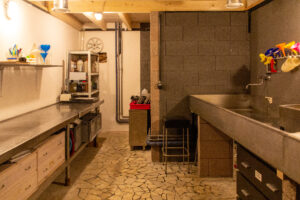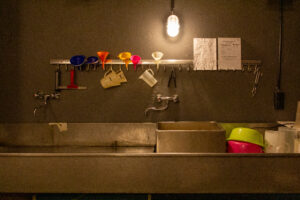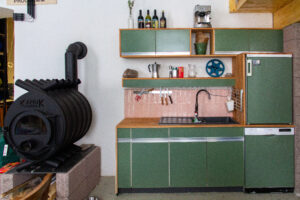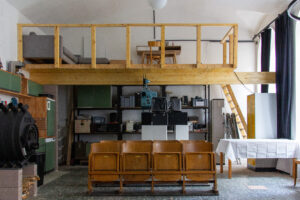 We work on 120 square meters, consisting of:
The Micro Cinema
The room can be completely darkened quickly and easily, the new large projection screen is ready for projections from our Super8, 16mm and 35mm film projectors, and offers seating for around 40 people. The room can also be used as a studio for filming or photo shoots. A wood stove makes it particularly cozy here. The kitchen and a bar are also located here, where you can enjoy the end of the day.
The Working Room
This is where we keep our 16mm editing tables, a negative editing table, a light table, our film shop and the rest or our equipment.
The Dark Room
Fully equipped with tanks for developing Super 8, 16mm and 35mm film, a 16mm printing machine, a film rewinder, a photo enlarger and enough space for experiments.
The Gallery
From here you have a great overview of the micro cinema. Here is a desk, a couch and our small library.
In addition we have a small two toilets, a basement and an archive.
There are regular workshops, events and screenings taking place here. If you want to get notified about the current schedule, or if you want to create an event yourself, please mail to:
info[at]filmkoopwien.at, or sign up for the newsletter.